Pokemon Concert Series Begins Touring in August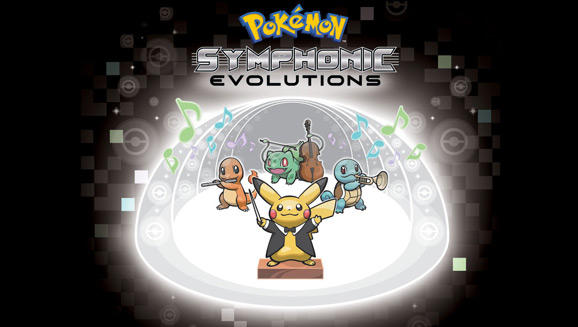 Pokémon fans will have the opportunity to experience the music from the series' handheld RPGs in a new way later this year, as The Pokémon Company today announced a live orchestral concert tour that begins with a show in Washington, D.C. in August.
Entitled Pokémon: Symphonic Evolutions, the concerts will feature music from games spanning the full series, beginning with Pokémon Red and Blue and running up through Pokémon X and Y. Today's announcement notes that Symphonic Evolutions is bringing together some of the key producers of the The Legend of Zelda: Symphony of the Goddesses concert series, which toured during 2012 and 2013.
The list of games whose music has been confirmed to be featured in the concerts (alongside "carefully timed visuals") are as follows:
The first of these concerts will be held on Friday, August 15 in Washington, D.C. at the Walter E. Washington Convention Center. (Get tickets here.) This date is significant because the following two days are when the 2014 Pokémon World Championships will be held in Washington, D.C., making it an opportune time for Pokémon fans to pay the capital of the United States a visit.
A second performance will be held in Philadelphia, PA, on September 19 at the Mann Center for the Performing Arts. (Get tickets here.) Ticket prices for the announced shows range from $50-$82.25 for the first show, and $14.50-$79.50 for the second--not counting those damnable service fees.
More details on additional shows will be made available through PokemonSymphony.com in the months to come.
Pokémon fans also have a pair of games to look forward to later this year, as remakes of Pokémon Ruby and Sapphire are scheduled to be released for 3DS on November 21 as Pokémon Omega Ruby and Alpha Sapphire.
Chris Pereira is a freelance writer for GameSpot, and you can follow him on Twitter @TheSmokingManX
Got a news tip or want to contact us directly? Email news@gamespot.com