Angry Birds developer sees profit halved during what it calls a "foundation-building" year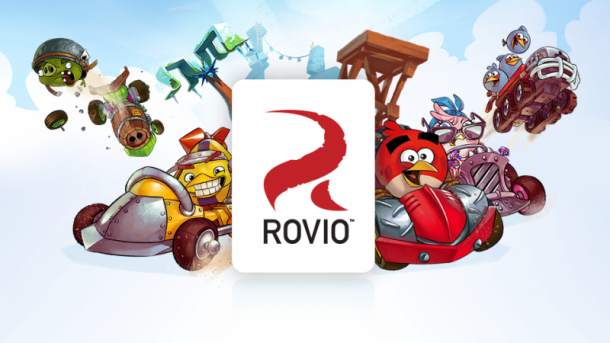 Rovio Entertainment, maker of the popular Angry Birds franchise, today reported financial results for the full 2013 calendar year and it wasn't all that great for the Finnish company. Full-year net revenue was €156 million ($216 million), up slightly from €152.2 million ($211 million) last year. Net profit, however, was a different story. Rovio's full-year net income was €26.9 million ($37.3 million), about half of the €55.5 million ($76.9 million) in income that the company reported for the same year-long period last year.
Rovio's first three years were marked by strong growth, but CFO Herkko Soininen described 2013 as a "foundation-building" year. "We invested in new business areas, such as animation and video distribution, ventured into new business models in games, and consolidated our strong market position in consumer products licensing. With these investments we have been gearing up for the future growing markets," he said in a statement.
In 2013, Rovio moved into the free-to-play market (Angry Birds Go!), released Angry Birds Star Wars II, and formed a movie animation team in Los Angeles, Calif. that is currently working on an Angry Birds movie to be released in July 2016. Also in 2013, Rovio built what it calls the "biggest animation studio" in the Nordics for the production of its Angry Birds Toons TV series.
Other 2013 achievements for Rovio included the opening of Angry Birds attractions at theme parks in Spain, Finland, and China. Rovio Books also released over 100 titles in over 30 languages and across more than 40 countries, the company said. Finally, the number of Rovio employees grew in the past year from around 500 to about 800.
"Future business will, for the most part, depend on how well last year's investments perform and how our new properties delight our audiences. We are actively investing in the company to increase our capabilities for the future, and this year will see exciting new content and services coming from all our business areas," Soininen added.
Compared to other Nordic developers, Rovio's revenue performance is lagging behind companies like Mojang (Minecraft), Supercell (Clash of Clans), and King (Candy Crush). The Wall Street Journal has compiled a neat graphic that speaks to Rovio's sluggish performance relative to its peers.