You'll Need the New 3DS to Play Xenoblade Chronicles' Upcoming Port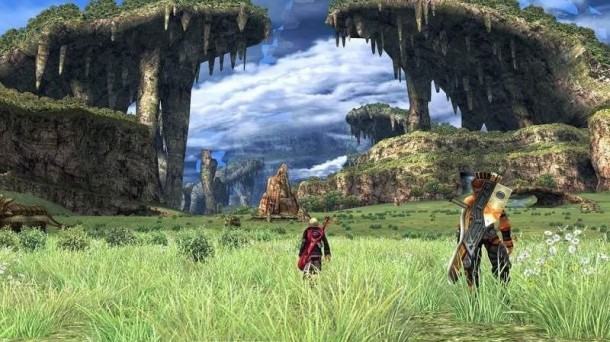 It may simply be an enhanced revision of the 3DS, but the newly announced New 3DS will be receiving at least one game that owners of other 3DS (and 2DS) models won't be able to play: Xenoblade Chronicles.
This is the same Xenoblade Chronicles released on Wii in Japan in 2010 that fans petitioned to have brought to the west (along with The Last Story and Pandora's Tower). It did end up being released in Europe in 2011 and in North America in 2012, and it'll now be brought to another platform next year, Nintendo announced today during a Nintendo Direct, according to Gematsu.
The reason for this being a New 3DS exclusive is because the system packs a speedier CPU that is necessary for running the game. It's the only game to be announced so far that requires the new system, which also plays all regular 3DS games.
Xenoblade will be released for the New 3DS in Japan sometime next year. There is no word yet on a European release; the New 3DS launches in Japan later this year and in Europe sometime in 2015. A North American release for the system has not yet been announced. As a result, we don't yet know when (or if) Xenoblade will ever make it to New 3DS here.
As someone who much prefers to play lengthy RPGs (which Xenoblade, at 65-hours plus for core content, certainly is) on a handheld system, I'm hopeful this ends up making to the US. You can check out our review for some thoughts on the Wii version, or watch the video below (at the 27:18 mark) to see what the 3DS version looks like. Shulk, the game's protagonist, was just today confirmed as a playable character in the upcoming Super Smash Bros.
Have you already played Xenoblade? Would you be interested in playing a 3DS version? Let us know in the comments.