2015 Spring Promotional matchups announced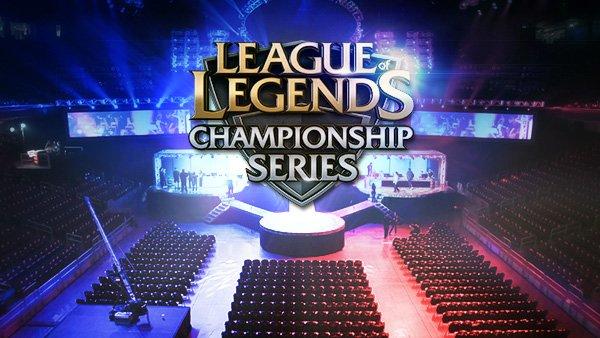 The North American matchups for the 2015 Spring Promotions have been announced today. Counter Logic Gaming will face off against Curse's sister team Curse Academy and their former teammate Brandon "Saintvicious" Dimarco as they hope to keep their League of Legends Championship Series spot.
Meanwhile, Alliance's sister team Evil Geniuses will be battling against Team Coast and their two recent Korean imports Miracle and RInger who hope to reclaim their lost LCS spot. The North American Challenger Series winners Team 8 will play against bottom of the table Complexity Gaming.
The European matchups feature the bottom of the table Copenhagen Wolves facing off against the European Championship Series winners H2K Gaming who have recently brought in the former OGN Champion and Worlds semi-finalist Jang "Woong" Gun-woong as their coach.
Gambit Gaming, will be playing SK Gaming prime without their AD Carry Evgeny "Genja" Andryushin who recently announced an extended vacation from competitive gaming. Mlilenium seeks to head off against the Unicorns of Love, whose performance surprised everyone at playoffs.
The dates and times* are posted below:
Tuesday September 9
Copenhagen Wolves vs H2K Gaming: 10 am PDT / 7 pm CET / 3 am AEST (following day)
Counter Logic Gaming vs Curse Academy 2 pm PDT / 12 am CET (following day) / 8 am AEST (following day)
Wednesday September 10
Gambit Gaming vs SK Gaming Prime : 10 am PDT / 7 pm CET / 3 am AEST (following day)
Evil Geniuses vs Team Coast 2 pm PDT / 12 am CET (following day) / 8 am AEST (following day)
Thursday September 11
Millenium vs Unicorns of Love : 10 am PDT / 7 pm CET / 3 am AEST (following day)
Complexity vs Team 8 2 pm PDT / 12 am CET (following day) / 8 am AEST (following day)
*Times are approximate
Image credits: LoLesports.com