Shenzhen will host AESF e-Masters Invitational Tournament in 2020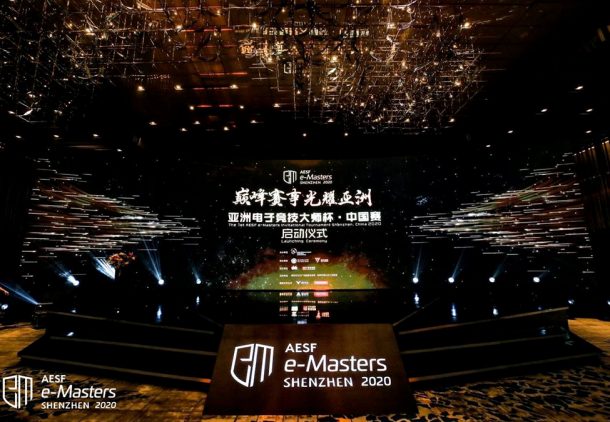 Asian Electronic Sports Federation (AESF) has announced the launch of AESF e-Masters Invitational Tournament in Shenzhen.
At a conference, AESF introduced the invitational as the first premier esports tournament it has launched in China. The invitational will be held in Shenzhen Bay Sports Centre in 2020.
The tournament will include four official titles and two demonstration titles. The first two titles that have been announced are Arena of Valor and Pro Evolution Soccer 2020. AESF also revealed that it is considering adding Warcraft Ⅲ: The Frozen Throne as the third title. The Robot Battle and Drone Racing were announced as the demonstration titles for the event.
Jizhong Wei, Honorary Life Vice-President of the Olympic Council of Asia commented: "Unlike video games, esports is an emerging sport and is a form of competition that encourages players to surpass themselves. The connotation of sports needs to be developed and enriched constantly, and esports needs to be popularized with education. From the aspect of traditional sports, expanding the concept of sports and accelerating the sportization of esports will integrate together to form a new concept for sports."
According to the announcement, AESF is aiming to promote esports to the public and cultivate the competitive environment to support esports athletes. With the aim of changing the public perception ono esports, AESF hopes this tournament can become a catalyst to inspire the development of esports.
Lan Yang, a representative for the 2000 Olympics bid delegation team for China, added: "Esports is an emerging world language. When it compares to traditional sports, esports has higher levels of interactivity, dissemination and participation. Esports players also own the perseverance and the spirit of teamwork, which are same as traditional sports. We are dedicated to exploring esports with other national organisations for accelerating the development of esports and promote esports positively."
Esports Insider says: As AESF said at the conference, the tournament will not only help to inspire the development of esports but will also connect Chinese and Asian esports. The tournament will provide a platform for Asian esports organisations to communicate and develop their local esports industry.
ESI London 2019 - Find out more