Magic: The Gathering reveals 2020 esports plans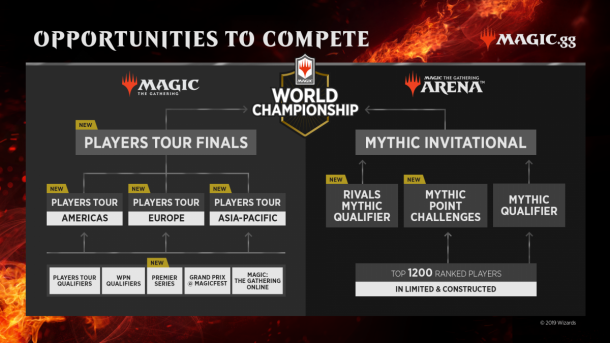 Wizards of the Coast, developer of the card game Magic: The Gathering, has announced plans for the 2020-2021 season of both digital and tabletop play.
The season will provide a number of ways for players at a variety of levels to compete and will see improvements to broadcast quality. Plans to create a 'clear path to pro' will also be set in motion throughout the season, according to an announcement.
MTG Arena will be made up of $750,000 (£617,268.75) Mythic Invitational events, with three taking place per season. Magic Tabletop will introduce a new Players Tour, a new regionalised tournament that aims to increase global play and qualification opportunities.
Elaine Chase, Vice President of Esports at Wizards of the Coast discussed the changes in a release: "We're excited about Magic's competitive future, with more opportunities for more players to reach the highest levels of competition in both tabletop Magic and MTG Arena, and creating awesome viewing experiences for fans to watch the best minds in Magic battle for glory."
The 2020–2021 season will also see the return of the Magic Pro League (MPL), showcase the very best Magic players from around the world. The league will be supported by the Rivals League, a new initiative designed to support up-and-coming talent which was birthed by the 'path to pro' mindset.
Lastly, the Magic World Championship will act as the culmination of the competitive season, bringing together all the top players from all platforms and leagues to claim the Magic crown.
Esports Insider says: We're only three events into the 2019 season and Magic is already laying out big plans for 2020. It looks like Magic esports was a success, at least for the developer as they look to push esports in both digital and tabletop forms going forward.
ESI London 2019 - Find out more