J.Storm enters health and wellness partnership with Hyperice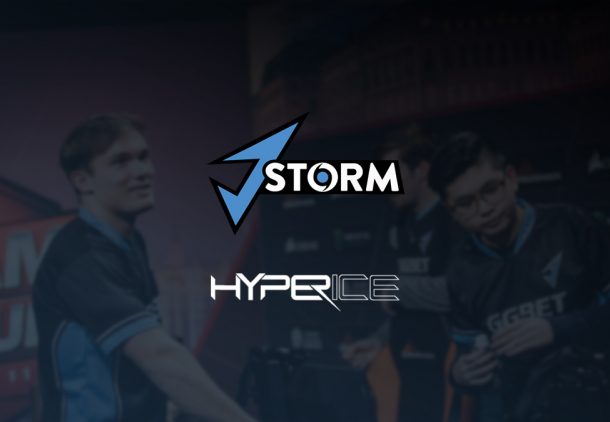 New York-based organisation J.Storm has partnered with performance technology company Hyperice to "deliver cutting-edge recovery devices" to its audience.
J.Storm is owned by Jeremy Lin, an American professional basketball player for NBA side Toronto Raptors.
The deal will focus on esports demographics in both North America and Asia, the two regions that J.Storm primarily occupies. The organisation will work with Hyperice to advertise health and wellness in the industry.
Jeremy Lin, Founder of J.Storm discussed the partnership in a release: "As professional athletes, we are constantly looking for innovative ways to enhance our health, wellness and performance. Hyperice technology has been an important part of my basketball recovery regimen for years, and I am thrilled to be bringing this same technology and know-how to J.Storm and the esports community."
J.Storm was formerly known as Team VGJ as part of a strategic deal with Chinese organisation Vici Gaming. As a result of the partnership ending, it was rebranded to J.Storm.
Jim Huether, CEO of Hyperice added: "Health and wellness initiatives need to be at the forefront for esports athletes worldwide, to ensure best practices for these players. We decided to partner with J.Storm to show esports athletes across the globe the differences players can see by implementing practices such as these. Our technology and methodology will provide these athletes with a tremendous health impact, which ultimately gives them a competitive advantage as well."
Hyperice partnered with University of California Irvine in April, following on from its entrance in esports through a deal with NRG Esports' Overwatch League franchise San Francisco Shock a couple of months prior.
Esports Insider says: The health and wellness of players in esports is typically underappreciated and somewhat ignored, especially when compared to other sports. Professional players and teams practice strenuously for huge portions of each day so ensuring they're in good places physically should be a top priority to ensure they have healthy careers moving forward.
ESI London 2019 - Find out more