Florida Mayhem announces details for 2020 homestand events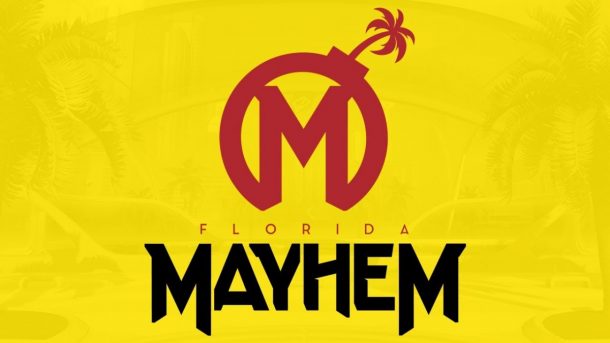 Overwatch League franchise Florida Mayhem has announced the dates and venues for its homestand events for the 2020 season.
As announced in July, the Overwatch League will be officially moving out of Los Angeles and into a home and away format which will see matches take place across the world.
Florida Mayhem's first homestand will be held on March 14-15th in the Watsco Center at the University of Miami. The second homestand event for the franchise will be held May 16-17th in the Full Sail Live Venue at Full Sail University in Orlando. Tickets are set to go on sale on August 28th. 
John Kracum, President of Florida Mayhem commented in a release: "We're beyond excited to present the magic and mayhem of top professional esports to fans of all ages in our home state of Florida. Partnering with the University of Miami and Full Sail, both of which have exceptional venues and blossoming esports communities, is the perfect way to kick off the first of many Florida-based Overwatch League homestand events to come."
Going into 2020, the 20 teams of the Overwatch League will be split into four divisions – dividing the pre-existing Atlantic and Pacific conferences. Florida Mayhem will compete in the Atlantic South division alongside the Atlanta Reign, Houston Outlaws, Philadelphia Fusion, and Washington Justice. Each team will host two homestead events throughout the season in their respective locations.
Esports Insider says: It's still uncertain how financially viable and successful homestand will be,  however, it seems Misfits Gaming have chosen some smart locations for Florida Mayhem. Both venues are moderate in size and able to capture the University audience. We look forward to seeing how the Overwatch League progresses in 2020. 
ESI London 2019 - Find out more