What's on this week? Ft ESL One Birmingham 2019
This week we start in Birmingham for another round of Dota 2 action a year after ESL One Birmingham 2019  hosted one of the best Dota 2 Majors ever seen. We then head to Germany for the Overwatch Contenders Showdown matches ahead of the Gauntlet run in a few weeks. Finally, we check back in with the StarCraft 2 Code 2 League as the second stage of Groups takes place.
ESL One Birmingham 2019 – Week One
It's that time again, as ESL One Birmingham 2019  is here. After the 2018 Major was the fastest selling Dota 2 tournament ever, it was no real surprise to see the MOBA return to the UK. Starting on May 28th and running through until June 2nd, 12 teams will face off to take home its share of the $300,000 (£235,000) prize pool.
Group A is made up of Vici Gaming, Team Liquid, NiP, OG, Forward Gaming and TNC Predator. Group B is made up of Team Secret, Evil Geniuses, PSG.LGD, Keen Gaming, Alliance and Gambit Esports. Group stage games will be played in a Bo2 round robin, with the top two sides moving onto the Upper Bracket, third and fourth place drop to the Lower Bracket, and the bottom two sides go home. Playoffs will see games move to a Bo3, Double Elimination, with the Grand Final being a Bo5.
Stream: ESL_Dota2 – Location: Birmingham, UK – Date: 28/5 – 2/6  – Sponsors: Intel, Mercedes-Benz, Vodafone, DHL – Organiser: ESL – Prize pool: $300,000 (£235,000)
Overwatch Contenders 2019: Atlantic Showdown
Overwatch heads to Germany this week for the Atlantic Showdown, featuring six of the best sides from Europe, North America and South America. Featuring Fusion University from North America East, Team Envy and ATL Academy from North America West, Lowkey Esports from South America and British Hurricane and Angry Titans from Europe. Team Envy and Angry Titans will receive a Round 1 bye.

The action gets underway on May 31st and will conclude on June 2nd as teams fight over the $125,000 (£100,000) prize pool to be crowned the best in the west. Games are played in Double Elimination Bo5 with the Grand Final moving into Bo7. Outside of prize pool, the winning region will see them earn one extra Gauntlet spot for its region, with teams ending in 5th-6th losing an invitation. 2nd-4th will have no impact on Gauntlet invitation.
Stream: OverwatchContenders – Location: Krefeld, Germany – Date: 31/5 – 2/6  – Sponsors: N/A – Organiser: Blizzard – Prize pool: $125,000 (£100,000) 
2019 Global StarCraft II League Season 2: Code S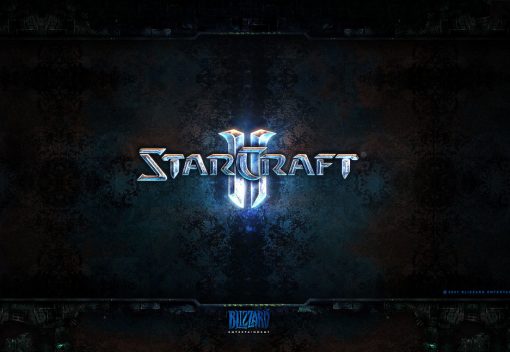 We start the week off with some pro-StarCraft 2 action, as Group Stage 2 continues on May 29th with Group C featuring Trap, SpeCial, Impact and herO. They are followed by Group D on the 1st of June featuring Dark, Patience, INnoVation and Stats. Last week saw both Classic and Hurricane advance from group A, with PartinG and soO making it out of Group B.
The group stage is played in a Dual Tournament Format, meaning the game one winners and losers will face each other. The format is a smaller scale version of an upper and lower bracket format. All games are played in Bo3 before moving into Bo5 for the Quarterfinals and Bo7 for the Semi and Grand Finals. All four players from the Semifinal stage will take seeding into the next season of Code S.
Stream: GSL – Location: Seoul, South Korea – Date:  29/5 – 1/6 – Sponsors: N/A – Organiser: AfreecaTV, Blizzard Entertainment – Prize pool: $151,000 (£120,000)
That's a wrap on this week's picks, be sure to check back next week for another edition of the What's on this week.
We want to feature at least one smaller event each week on the ESI weekly picks. If you want an event included in What's on this week in a future edition, send an email to [email protected].