Overwatch League enters multi-year deal with Upper Deck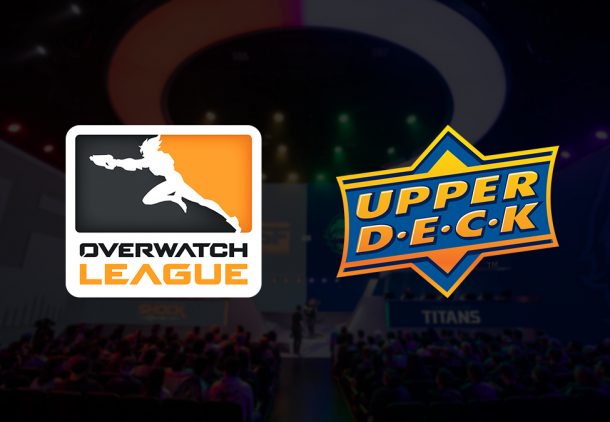 Activision Blizzard has entered a multi-year deal involving licensed collectibles for the Overwatch League with Upper Deck.
The partnership will see Upper Deck create trading cards, stickers, sticker books, prints, posters, and memorabilia for the franchised league.
Jason Masherah, President of Upper Deck commented on the deal in a release: "We are very excited to collaborate with the Overwatch League for our first esports deal and to deliver new and innovative products to Overwatch League fans everywhere. This is a great way to celebrate Upper Deck's 30th anniversary, and we look forward to working with the talented team at Activision Blizzard for many years to come."
The first set of trading cards based on the Overwatch League is set to be released on June 19th, with fan-favourite players and teams from the inaugural season of the competition being included. Rare cards with autographs will be up for grabs, too.
Daniel Siegel, Head of Esports Licensing at Blizzard Entertainment added: "Collaborating with Upper Deck allows the Overwatch League to offer fans everywhere the opportunity to collect and trade exclusive cards and collectibles—featuring their favorite teams and players—that can be cherished for years to come. This is an awesome milestone for our companies, and for esports as a whole.
Overwatch League announced Bud Light as its official beer sponsor just last month, entering a deal that will span the rest of the 2019 season. The league is also sponsored by OMEN by HP, Intel, T-Mobile, Coca-Cola, Toyota, and State Farm.
Esports Insider says: Activision Blizzard is trying its best to model the league on sports leagues by the looks of things, and part of the traditional sports league experience is licensed collectibles and memorabilia. We're intrigued to see how well this deal is received by the fans.