Overwatch League partners with Bud Light as official beer sponsor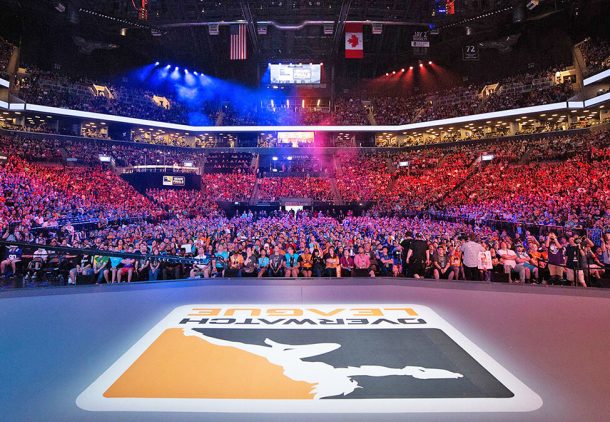 Bud Light has been named as the official Overwatch League beer sponsor after the league announced a deal with Anheuser-Busch InBev (ABI) partnering with them for the rest of the 2019 season.
The deal comes just before the Overwatch League goes on the road with its first event away from the Blizzard Arena. The newly christened Dallas Bud Light Homestand Weekend will be a two-day event and mark the first of four events that the Bud Light brand will feature in.
They will also be apart of the Atlanta event in July as well as the LA Rivalry Weekend and the Overwatch League Grand Finals, taking place later in the year.
Brandon Snow, Chief Revenue Officer of Activision Blizzard Esports Leagues, said: "We're very happy to be working with a company that finds value in bringing fans together to celebrate the very best in competitive entertainment."
Bud Light will also be sponsoring ESPN2 and ABC broadcasts of the events, produced by the Overwatch League team.
João Chueiri, SVP of consumer connections marketing at AB InBev said: "Bud Light was one of the early adopters of esports with our Bud Light Esports All-Stars program years ago and we are excited to expand our footprint with the premier esports property in Overwatch League.
"This partnership provides us with an opportunity to engage with a new segment of legal-drinking-age fans and align our brands with one of the most exciting esports properties out there right now."
Overwatch League Commissioner Nate Nanzer recently confirmed that games would be played in a home and away system from the 2020 season, with each team playing in their own venue in the cities their teams are named after. The Homestand events are early attempts at gauging fan interest and attendance, with the Dallas weekend expecting a maximum capacity 4,500-person crowd at the Allen Event Center.
The news comes on the back of the announcement that TJ Sports had partnered with Harbin Brewery as the official drinks sponsor for the 2019 League of Legends Pro League.
Esports Insider says: Overwatch League continues to expand its growing list of impressive sponsors, with non-endemic brands like Coca-Cola and Toyota at the forefront. Bud Light being added as the Overwatch League official beer sponsor is an important partner for the North American crowd, but it will be interesting to see how fans outside of North America react, as the Overwatch League have numerous teams in China and Europe.