Activision Blizzard reveals first five Call of Duty franchise owners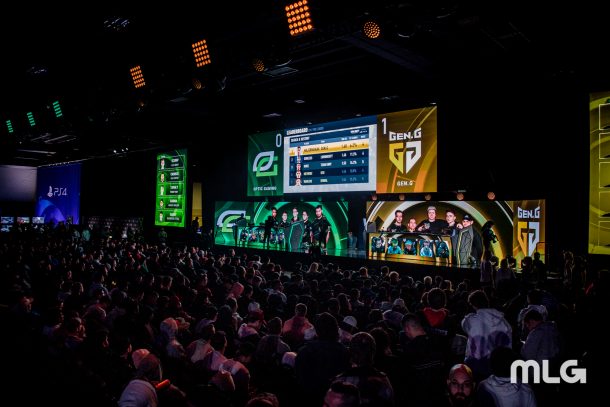 Activision Blizzard has revealed the first five companies to acquire spots in its upcoming franchised Call of Duty league.
Discussing the league in its Q1 2019 earnings call, the developer announced that spots for Atlanta, Dallas, New York, Paris, and Toronto have all been secured.
Atlanta Esports Ventures, Envy Gaming, Sterling.VC, c0ntact Gaming, and OverActive Media are the five companies that respectively own the aforementioned city franchises. Each currently own franchises in the Overwatch League, another franchised competition owned by Activision Blizzard.
Bobby Kotick, CEO of Activision Blizzard announced the news in the call:"The upcoming launch of our new 'Call of Duty' esports league reaffirms our leadership role in the development of professional esports. We have already sold Call of Duty teams in Atlanta, Dallas, New York, Paris and Toronto to existing Overwatch League team owners, and we will announce additional owners and markets later this year. Our owners value our professional, global city-based model, the success we have had with broadcast partners, sponsors and licensees, and the passion with which our players have responded to our events."
OverActive Media is now – as things stand – the only company that owns spots in three major franchised leagues. Not only does it own Toronto Defiant and the newly-announced Toronto spot in the Call of Duty league, but its Splyce brand is one of 10 long-term partners in Riot Games' League of Legends European Championship (LEC).
There's no word on how many spots are available for the initial launch of the league, nor is it known when additional franchises will be announced.
Esports Insider says: It's not surprising to see five Overwatch League franchise owners become the first companies to acquire spots in the league. What is surprising however is that OpTic Gaming isn't among the first to be announced, as that'd have been the best way to assure existing Call of Duty fans.