OverActive Media announces acquisition of MAD Lions E.C.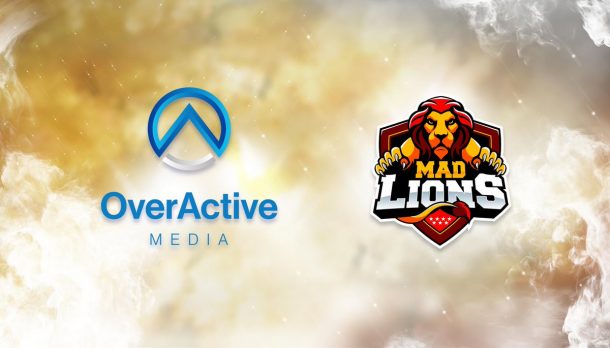 OverActive Media, the parent company of Splyce and Toronto Defiant, has acquired Spanish esports organisation MAD Lions.
This deal will see Splyce Vipers – OverActive Media's LVP team – absorbed into Spanish brand, and adds FIFA, Fortnite, Brawl Stars, Counter-Strike: Global Offensive, and Clash Royale to the OverActive Media's roster of teams.
Chris Overholt, President and CEO of OverActive Media discussed the acquisition in a release: "This acquisition is another exciting step forward in OAM's international growth strategy, allowing us to broaden our global fanbase across Spain and into Latin America. It also adds to our industry-leading asset mix, creating even more opportunities for our current and prospective marketing partners and investors."
The acquisition sees OverActive Media establish a base of operations for its European and Latin American teams in Madrid, Spain. Dubbed the 'High Performance Centre,' the facility comprises of several practice areas, staff offices, player accommodation, a gym, and sporting areas.
Guillermo "Willyrex" Díaz, Co-owner of MAD Lions E.C. also commented: "The investment and commitment from OverActive Media will enable the growth of the MAD Lions E.C. brand to unprecedented levels. Our aim is to become the number one Spanish-speaking esports entertainment brand worldwide."
OverActive Media announced the acquisition of live events company MediaXP earlier this month, rebranding it to OAM LIVE. The company previously worked with the likes of Dome Productions and Red Bull Canada.
Samuel "Vegetta777" de Luque, Co-owner of MAD Lions E.C. added: "OverActive Media has a team of great professionals with tremendous esports, business and traditional sports experience and we are excited to work with them as we set out on achieving new milestones together."
Esports Insider says: Some brands and organisations in esports grow too quickly and it backfires. We're not saying that's the case for OverActive Media as such, but it is on a run of entering new leagues and acquiring companies – hopefully they have everything in place to manage such growth efficiently.