Newzoo announces partnership with DetonatioN Gaming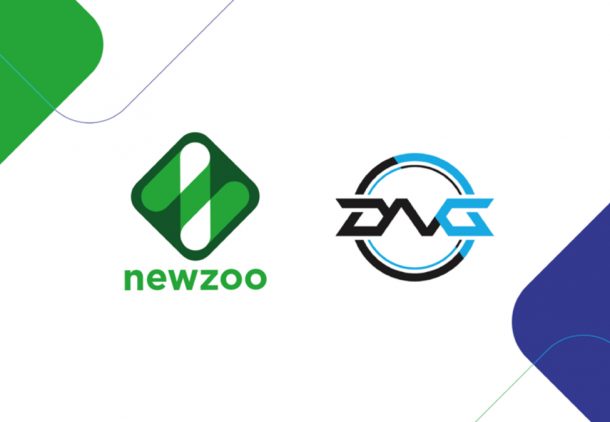 Games and esports analytics provider Newzoo has announced a partnership with Japanese organisation DetonatioN Gaming.
The deal will help Newzoo gather deeper insights into the Japanese esports market, as well as the wider region, while it provides "analytical support" to the organisation.
Nobuyuki Umezaki, CEO of DetonatioN Gaming commented on the partnership: "This is the first time for a Japanese professional esports team to form such a partnership, and I am happy that Newzoo has partnered with us. Moving forward, the data provided by Newzoo will be considered in the team management's plans and strategies, and we will regularly provide Newzoo with information that will feed into its actuals-based market forecasts. We look forward to building a mutually beneficial relationship."
DetonatioN Gaming currently competes in titles such as League of Legends, PlayerUnknown's Battlegrounds, Rainbow Six Siege, Clash Royale, Street Fighter V, and Super Smash Bros. Ultimate.
The organisation is also partnered with EDION Group, KDDI, UCC, TP-LINK, GNation, CyberZ, NVIDIA, Logicool, G-Tune, NIDEK, WebMoney, ZOWIE, HyperX, DXRacer, Gaming +, and Fukusuke. 
Candice Mudrick, Head of Market Analysis at Newzoo added: "We're incredibly excited and honored to be partnering with DetonatioN! Japan has long been one of the strongest gaming markets, but esports players there have faced obstacles preventing them from easily making a full-time career out of gaming. Now, the market is beginning to open up, and we are excited to support its growth by partnering with one of the most respected esports teams in the region. Our partnerships are fundamental to our continuous effort to improve accuracy in reporting."
Newzoo was announced as Team Liquid's market intelligence partner earlier this week, and it also works with the likes of HyperX, Facebook, Google, ESL, Microsoft, Unikrn, and Red Bull.
Esports Insider says: Newzoo provides a lot of interesting insights into the industry that otherwise may go ignored, so we imagine its service will only be improved by it getting information from more countries and regions. It's clear the DetonatioN Gaming isn't struggling to receive sponsorships and forge deals, perhaps alluding to its stance in its local esports scene.
ESI London 2019 - Find out more