Misfits Gaming enters multi-year deal with Franklin Group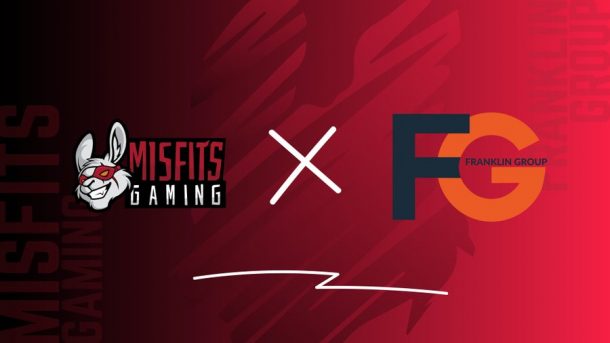 Miami-based esports organisation Misfits Gaming has entered a multi-year partnership with North American marketing and printing solutions company Franklin Group.
The deal also covers Misfits Gaming's Overwatch League franchise Florida Mayhem and marks Franklin Group's first involvement in esports.
The partnership will see Misfits Gaming and Florida Mayhem collaborate with Franklin Group on future activations to "push the fan experience to the next level." The organisation's new partner also works with teams in the NBA, NHL, G-League, MLB, MLS, WNBA, and non-profit companies.
Ben Spoont, Co-founder and CEO of Misfits Gaming discussed the deal: "We're delighted to be working with the prestigious Franklin Group on their first venture into esports. They bring with them years of experience working with traditional sports teams in the NHL, NBA, MLS and more. We're excited to have such a knowledgeable team working with us to level-up the way we celebrate fandom with our community."
Misfits Gaming joined forces with MilkPEP's Milk It! campaign to launch a series of activations around Fortnite in April. The organisation is also partnered with Miami Heat, Alienware, Twitch, Vertagear, and Hollywood.com.
Based in Berlin, Misfits Gaming owns its very own gaming arena that contains gaming stations, a merchandise shop, and opportunities for fans to engage with those within the organisation. It was first announced in August last year.
Esports Insider says: This is an interesting move for Misfits Gaming but marks a decent development for esports. Franklin Group has had impact in a host of traditional sports for a number of years so it's cool to see it enter esports and we're interested to see how it operates within the industry.