Curse Owner Liquid112 discusses possible sale of Curse Academy: "Anything below $75k is simply not at all fair"
When the esports division of web content and technology company Curse split off from the company under Steve 'LiQuiD112' Arhancet on March 1st of this year, he kept both of the company's League of Legends challenger teams, Team Lolpro and Curse Academy, operating.
Next week, Curse Academy will play against Counter Logic Gaming in a promotion match for a chance to make it into the League of Legends Championship Series. If this occurs, Arhancet will no longer be able to retain ownership of both the main Curse team and Curse Academy and will be forced to sale (or otherwise relinquish ownership of) them under LCS rules.
We spoke to Arhancet about the details of the situation, what he is looking for in a potential buyer, and more.
onGamers: How are you looking to approach a possible sale of your challenger team if it comes into conflict with the one team rule restriction by qualifying for LCS?
Steve 'LiQuiD112' Arhancet: As you mentioned, based on Riot Rules, I am unable to manage/own/operate or be in any way involved with a secondary LCS team. I know many will say, well why don't you just do what Alex did with EG and Alliance. Simply put, it will no longer be allowed in the next split.
Do I want to sell the team? to be honest – no. I have some good friends on the team and I've become really close with a few of the players and it will be tough to let go of those relationships and hand them over to another owner. Also, I've put my blood sweat and tears into creating and managing these teams. There's a reason they are the top teams in the Challenger scene. I've invested significant time, resources (money, analysts, coaches, managers, etc.) into their success.
Regarding the sale – if it happens, let's first be clear this will be the FIRST time anyone has had a challenger team qualify for LCS with the duel (sic) ownership issue. In the past, it's gotten close with Jack and C9 and previous challenger teams but they have never qualified. This is a big what-if scenario. The trouble is, I can't wait until they actually qualify to begin the process of selling the team. I have to continue conversations I've already started and start new conversations with interested buyers now, so that if they do qualify it's farther along in the process.
With that being said there are two ways to go about this:
The first and preferred method is to privately engage with interested buyers and ensure they meet any criteria set-forth by Riot for team ownership and discuss the value and price for the sale of the team.
Secondly, if I feel the private market is not yielding what I feel is a fair and reasonable value for the team, I may go with more of an auction or public sale of the team. The clearest example of this would be to list the team on eBay and sell it publically in an auction (this would likely yield a higher price for the team but create some additional risk that the owner may be someone less desirable to run and manage an eSport team and contribute in a positive way to the industry). Of course this is dependent on first obtaining some legal counsel on the process and risks of selling the team in this manner. It makes me a bit nervous that the players may be transitioned to someone I simply don't know.
Are you in favor of the one team rule restriction or do you think you should be allowed two teams in the LCS?
The one team rule restriction makes sense from a competitive integrity standpoint. I can understand the best way to eliminate any possible issue is to completely restrict duel (sic) ownership. You don't want a scenario where you own two teams that are competing in major matches against each other. The perception that there might be a violation of competitive integrity is in my opinion reason enough to substantiate the rule. It's something that sucks, but makes sense. I just hope that I can define a process for which other owners can follow to sell future challenger teams and are not disincentivized from investing time and money into challenger scene growth. If current LCS teams see no real benefit from investing in the scene, it will not flourish as it should.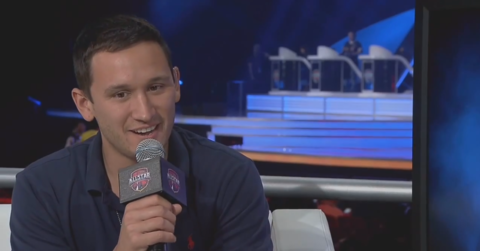 What amount of money have you put into Curse Academy?
This is tough question, I don't keep great enough accounting to know the exact dollar values specifically tied to Curse Academy or Team Lolpro but I can give you some estimates. Costs for owning an eSports team are:
Salary for the players, streaming, sponsor services, travel & accommodations for events, gaming house (food, housing and basic necessities), visa and immigration work, salaries for managers, buyout costs for players, costs for contracted analysts and finally time. Time is really broken out into team management, recruiting, roster decisions, structured training (social, streaming, code of conduct, etc.).
In all, I've spent a significant amount for Curse Academy. Some of the hard costs, I've paid buyout fees for certain players ($3,500), Visa for Keane (5k). Some of the more soft costs of salaries, costs of housing and food, travel add up as well. To keep the privacy of the player's compensation, I would prefer to not get into specifics with these numbers but can discuss with qualified buyers. Regarding time, I've of course spent a significant amount of time talking with players, negotiating contracts, finding new players, training and creating a solid team.
How much would you start the bidding for on your team?
A tough question, since a team has never sold before publically. Realistically, anything below $75k is simply not at all fair based on investment. What do I think an LA North American spot is worth? I guess time will tell, but I am of the belief it's significantly more.
Would you simply sell the team to the highest bidder, or are there any other qualifications you would look for in a potential owner?
This depends on the manner in which it is sold. First and foremost all potential owners would be required to meet requirements for team ownership by Riot Games. If it is through a private sale, I'll have much more control over the selection of the owner – something that I would prefer. I want to make sure the right person/company is going to take care of these guys. Will I know 100% that it's going to be a great fit? Of course not. However, I'll be doing my due diligence for the players to make sure they are in good hands. Now, if I go with more of a public sale, I'll have much less control over who ends up owning the team, to stay completely fair with the rules of an auction.
CLG General Manger Kelby May has said he doesn't see any value in picking up challenger teams. C9 owner Jack Etienne had two challenger teams but discontinued ownership of them following their inability to get into the LCS summer split. Do you still believe in supporting challenger teams in addition to LCS teams?
For me, there are several reasons. First, some of the players that I've benched or removed from the main roster, I personally have been committed to helping them grow/develop and assisting them earning their way back onto the main squad or qualify on their own. I think other owners simply bench and let the player find their own way. I guess it's just more of how I operate. Of course this hasn't always been the case, just depends on the player and nature of the situation/departure.
From a business perspective I think having challenger teams is a good feeder system to the main team. I think it creates healthy pressure for the main LCS team to stay on their game – something replicated in any other professional sport. I've always been of the philosophy that if you work hard, continually improve and stay hungry you'll be a great eSports athlete. Over time, some players become complacent, lose the drive and when you have other challenger players who are as talented, they honestly deserve to get a starting spot if it leads to a team that trains better and preforms better on game day.
When the new rule came from Riot, out of it the idea of selling the team become more of a reality. I would say it wasn't the reason why I started investing in challenger teams – but it now has become a real reason why I have one. I hope that if the team(s) qualify, I can find the right buyer for the team who is well funded enough to purchase and take care of the team throughout the season.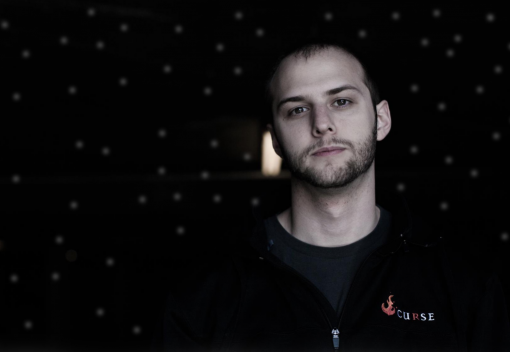 If Curse Academy makes it in and you are forced to sell it, longstanding Curse member Saintvicious will have to leave the team. Any thoughts on him possibly leaving the organization?
I actually spoke with Saint about this yesterday while enjoying some Sugarfish. It's tough, Saint has been around for a long time and is currently contracted on marketing campaigns for some of our sponsors. I have every intention that those deals will continue to run their course, even if he is not under the Curse eSports organization. It's honestly up to Saint and what he wants to do if the team qualifies. He has the option of playing in LCS or staying under the Curse eSports brand as a personality/streamer. If this happens, then a new, skill-equivalent or better jungler would be procured before the start of the season. It's not just Saint, other logistics with BunnyFufuu and Keane's business needs would also need to be worked out. In all – it's complicated because I'm so deeply invested into the team, I'll need to figure out those complexities during the sale process.
If multiple challenger teams qualified to into the LCS, or went for sale alongside yours, what added value have you brought to your two challenger teams?
I can't speak directly to the manner in which other organizations may run their challenger teams, however I'll elaborate a bit on what I feel makes Curse Academy and Team Lolpro unique. For Curse Academy, the team is made up of previous LCS players who have experience playing on the big stage. Secondly, I highly value structure and training. All of our players go through HR, Financial, PR, Media, Streaming, Sponsorship, Content Generation and Code of Conduct training. It's a three day training course with tons of information, examples – nearly 90 slides of content. Sometimes the training is completed personally by me or our Director of eSports. Additionally, we have managers who ensure the players operate within brand and operational guidelines on an ongoing basis. It's common for teenagers who haven't been through this kind of training to run additional risks for their organizations – a new owner can have the security knowing they are working with professional athletes. Lastly, our players are likely some of the most well taken care of players in the Challenger scene. They are provided equipment, access to analysts, coaches, managers, and training to compete at the best level. The proof, is that I own and manage two of the top 6 teams in the challenger circuit in North America.
What do you think Curse Academy's chances are of beating CLG and entering the LCS?
We found out this afternoon that CLG selected Curse Academy, and I think it could go either way. Curse Academy is made up of some really hungry players. You need a good combo of will and skill, but I give it to Academy - their will is stronger.
If someone is interested in making an offer on Curse Academy, how might they reach you?
For those qualified buyers that are interested in purchasing the team, they can reach out to me at esports@curse.com, I can answer questions and would plan to have official written offers by the 11th, a few days after their matches on the 9th vs. CLG.