ESL One is complete – Vici secures the last spot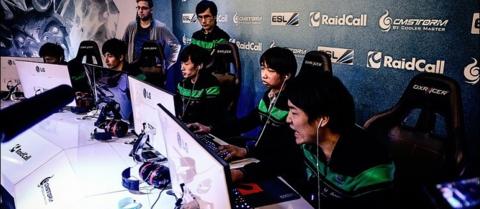 Vici Gaming to ESL event once again
Vici Gaming defeated LGD after four intense games in the Asian qualifier grand finals. Even though LGD started off strongly by pulling ahead with a 1-0 lead, from that point on there was only one team in this match, and that team was Vici Gaming. Game two was the turning point of this best of five encounter. Despite the amazing plays by Yao on Nature's Prophet and LGD getting the lead in barracks, they were unable to close the game. Sylar just became too strong on his Anti-Mage, and when he became six-slotted and literally unkillable, Vici just forced the 'gg' by pushing hard through LGD's base.
It turned out that LGD wasn't able to come back after losing the second game, as in the next two games, Vici just rolled over them and grabbed the well deserved prize in form of participation at the LAN finals of ESL One event.
The biggest crowd, huge prize pool
The LAN finals will take place at the Commerzbank Arena in Frankfurt, which has the capacity of 51,500 spectators. With "only" 35.000 tickets sold, the crowd for this event is set to be the biggest in the history of Dota 2. It's an unique opportunity to see so many Dota 2 fans at the same place and also it's now almost certain that the LAN attendance record for a Dota 2 tournament will be broken. Prize pool now stands around $200,000 mark and is still growing.
Still there is much more to this event than games itself. There will be an autograph sesison organized during the event. Fans will have an opportunity to get in touch with so many Dota 2 stars. Dendi, Ferrari_430, Chuan, Puppey, Arteezy, Loda, AdmiralBulldog, SingSing and many more.
Also there will be a huge cosplay competition with € 3,000 in prizes! Amazing thing is that entrance is completely free. So cosplay lovers, be ready!
The event will take place during 28th and 29th of June, with all the action packed in just two days.
The format for the LAN event hasn't yet been announced but as we have eight teams and just two days, there isn't really much that organizers can do. One choice can be the single elimination bracket with grand finals running best of five format while other matches would be best of three. If not, then GSL system would be the most likely, like at the last EMS One.
Big event - Big partnership
ESL is one of the leading tournament organizers in the World hosting not only Dota 2 events but also hosting other popular games such as CS:GO, League of Legends, Starcraft 2 and more. Yesterday, ESL announced the renewal of their partnership with Twitch, which presents an extension of a great cooperation between these record-setting giants of the industry. ESL One will be streamed exclusively on Twitch.
Participating teams:
Natus Vincere (Ukraine)
The Alliance (Sweden)
Mousesports (International)
Cloud9 (USA)
Fnatic (International)
Evil Geniuses (USA)
Invictus Gaming (China)
Vici Gaming (China)