LPL Regionals: OMG vs Invictus Gaming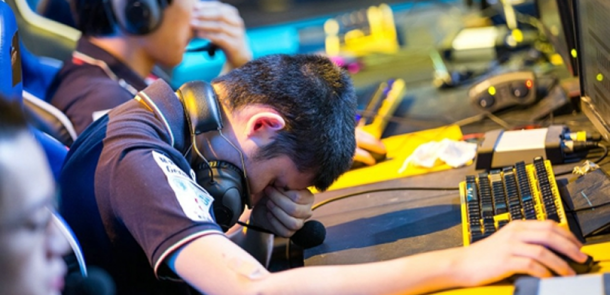 Images taken from the TGA website.
With Chinese Regionals (click here for more details on scheduling and where to watch the games) just around the corner, onGamers has a breakdown of the matchups. The first best of three is between OMG and Invictus Gaming, and onGamers' own Duncan "Thorin" Shields goes head-to-head with LPL caster Ryanne "Froskurinn" Mohr with their predictions.
Over the course of this past year, iG has given OMG one of their closest records with OMG taking six wins and iG taking five. Both teams have established a reputation for unpredictability, and we expect the set to bring surprises and a great deal of variety to the rift. OMG has brought out Braum jungle this split in a match against Invictus Gaming. There's no better way to kick off two long days of League of Legends.
The Contenders
OMG: The Dark Force
Most Picked (Regular Split)
Thresh
12 games
Most Successful Champion (Regular Split)
Lee Sin
8/10 games
W-L Regular Split
17-11
W-L Playoffs
7-9
Average Game Time (Playoffs)
36:23
Dragons (Playoffs)
29/64
Barons (Playoffs)
13/21
In Chinese League of Legends, the teams that find the most success have the best bottom lane duos—with one exception. OMG's weakest link is their bottom lane, but with the best players in China in the top, jungle, and mid lane roles, that isn't saying much. When one considers that, Fang "Dada7" Hongri has to play a tankier support champion to avoid costing games when he gets caught, it's a little easier to understand how OMG went from the team that executed nearly flawless games against World Elite in Week Six of LPL to the team that only took one of four games off the bottom two teams in the last two weeks.
OMG began the split in search of a replacement support for Ouyang "pomelo" Weiqi and turned up Hu "Cloud" Zhenwei. After the team adjusted to the return of their star mid laner, Yu "Coo1" Jiajun, and Yin "Drug" Le's transition back to the jungle, OMG began to look like their dominant selves again with Cloud in tow. Then internal problems began. OMG started replacing Cloud off and on during the regular split with Dada7. OMG dropped games to both bottom and top tier LPL teams alike before ending the regular split in second place.
OMG's playstyle relies on fast-paced movements from Drug and Cool around the map. For these to work out, everyone on the team has to be on the same page. Drug's 80% win rate with Lee Sin during the regular split (in addition to having won five of his six Jarvan IV games) and Cool's tendency toward high mobility assassins casts OMG as one of the more skirmish-oriented LPL teams. This makes them much more reliant on picks, and if their support player can't land his skillshots to engage or reset a fight, a lot of OMG's careful work unravels. As a result, the synergy between Drug and Coo1 has been pushed to the breaking point, and in games where OMG succeeds, they look more spectacular than ever, but it's a standard they haven't been able to consistently meet.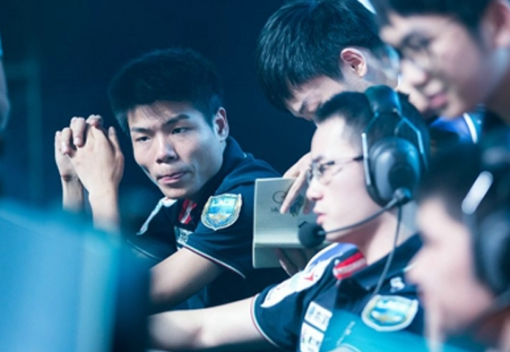 Dada7 isn't the full reason behind OMG's recent questionable performances. In the early game, it's common for Gao "Gogoing" Diping to teleport to the bottom lane to give the duo a much-needed boost and set himself ahead. In the grand finals of Summer Playoffs against Edward Gaming, Gogoing mistimed crucial teleports, and Drug took riskier engagements without follow up.
Even with players on OMG like Yu "Cool" Jiajun boasting impressive statistics like 11 unique champions played in 28 games of the regular split, a kill participation of over 70%, and a scoreline of 20/1/8 in a single Yasuo game, the real key to OMG's success has always been in their coordination and, on rosters featuring Coo1, early play-making. Yet OMG only picked up the first dragon in six of their 16 Playoff matches, which seems to indicate that the team's ability to communicate well enough to get the ball rolling is suffering.
In the later stages of the game, however, OMG seems much more controlled. Pieces of the puzzle fall together succinctly, and once OMG gets off the ground they're able to close out quite a few games in under 30 minutes. Their 13/21 Barons taken in their Playoff games is much higher than their ratio of wins to total games. Baron control is a footing they can abuse if they find themselves in a sticky situation. In their second set against StarHorn Royal Club, OMG almost came back in their two losses.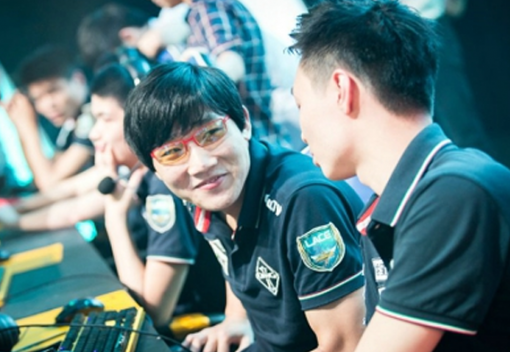 If OMG makes it past Invictus Gaming, they will face either LGD Gaming or StarHorn Royal Club. OMG will likely beat LGD Gaming, but it might not be too outlandish to say that LGD is the only team OMG shouldn't struggle at all against in their current form. StarHorn Royal Club's stronger hold on the early game allows them to snowball ahead, and if OMG is slacking, this lead will be insurmountable. Even though SHRC has struggled to close, OMG might not be able to beat them in a best of three if they remain slow on the uptake. For the first time all year, OMG's Worlds prospects are looking grim.
Why OMG will best iG by Duncan "Thorin" Shields
iG are a scary team to face in a Bo3, precisely because of their nature. They're a team with some skilled and dangerous players, yet they're wildly inconsistent and unpredictable. There is a Zzita1 who can show up and be the only player in China who can truly outclass Cool straight up, but there is also the Zzita1 who looks like he was bored with his pro career a year ago and has been mailing it in. I never bet on the unpredictable, so I have no reason to put faith in iG taking this series. I also think it's a crucial weakness that iG no longer has PDD.

On the other side of the equation, OMG are a team with a key problem of their own: Dada7 instead of ClouD. It's clearly weakened OMG, but they seem like a team who understand their own strengths well enough that they are making it work anyway. Sure, they can't beat EDG, but they seem capable of beating every other team in this tournament and are likely to. I think Cool is back to being a monster, much more versatile and threatening than the Xiyang iG were able to expose in the Spring playoffs. Add in the play of Drug and Gogoing and I think OMG are going to win this series.
Invictus Gaming: In the Dark
| | | |
| --- | --- | --- |
| Most Picked (Regular Split) | Shyvana | 12 games |
| Most Successful Champion (Regular Split) | Lulu | 5/7 games |
| W-L Regular Split | 13-15 | |
iG did not compete in the Summer Playoffs, so Playoffs statistics are unavailable.
With a win-loss record of 13-15, Invictus Gaming looks much worse for wear than OMG. Invictus Gaming is the only team in Regionals that failed to qualify for 2014 LPL Summer Playoffs. They instead skated in based on a second place finish in 2014 LPL Spring Playoffs. As the fourth place seed, iG defeated OMG, the first place seed, to make it to the Finals. There, Edward Gaming quickly bested them in a 3-0, but their place at Regionals was safe.
Like OMG, iG has had to adjust to a new player. Gwon "YongSoo" Yongsu replaced Liu "PDD" Mou in the top lane upon his retirement. IG has also had to adjust to a new shot-caller in Liu "Zzita1" Zhihao. Zzita1 is an anomaly in that he his both young and a player with three years of experience under his belt, having just turned 17 this month. Though some of iG's compositions and in game moves have been questionable this split under Zzita1's direction, his intelligent Baron calls have been a boon for iG given their past reputation for throwing in the pit.
YongSoo doesn't play the same carry style of top lane that PDD did, so the team has adjusted to a lack of pressure on that side of the map. He also comes with a much smaller champion pool. He played a great mainly Gragas at the start of the split, but he has otherwise only found success with Shyvana. Though his teleport engagements on Shyvana have been picture perfect, a small successful selection leaves him limited.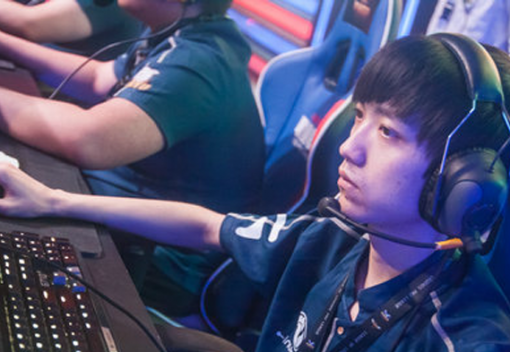 It's surprising to see a player with a small champion pool on iG, as their versatility as a team and ability to find success with off-meta picks that set their opponents on the backfoot has long been a strength. In both LPL Spring and Summer, iG had the most unique champion picks of any team in LPL. Zzita1 and Young Glory's DianGun were the only mid laners in LPL to play more unique champions than OMG's Cool, and Zzita1 brought 12 champions in 28 games to the table. With iG's record, it's obvious not all of these champions gave iG wins. Zzita1 still found success with a surprising selection, including Lux. The mid lane matchup this set is the one to watch.
IG is also very inconsistent. Of their 13 victories, nine were from sets where iG drew even, and the other four were against their sister team, Young Glory. IG managed to go 1-1 at least once against every single team in LPL besides YG. IG had the most draws of any team in LPL both this split and last split, making them the team with both the most unique champions picked and the most draws in the best of two format all season. This doozie of a combination makes betting on or against iG an equally frightening prospect.
If iG wants to triumph in their matchup against OMG, they'll rely on Zzita1 to keep Coo1 from roaming and send Chen "illuSion" Xinlin, the team's jungler, to pressure OMG's bottom lane weakness. IlluSion more than anyone else on the team has had an extraordinarily inconsistent split, but when he's on his game, there are few junglers in LPL who can keep up with the fast pace he sets in the early—even OMG's Drug.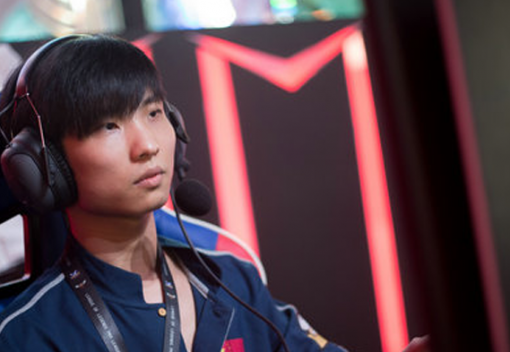 As for the rest of iG's bracket, they might be the team most favored in a match against SHRC. SHRC struggles more than iG to close out games, and iG can keep up with SHRC early. SHRC, like iG, has had quite a few 1-1 splits this Summer, and these two teams could well be made for each other. By the same token, iG is perhaps the only team in the tournament LGD Gaming is likely to find success against because their intelligent movements are designed to punish the overzealous mistakes iG is prone to making. Assuming SHRC's match against LGD goes as decisively in their favor as it did in the Playoffs, If iG winds up in the upper bracket, they'll likely go all the way. Yet if they fall to the loser's, they'll run into trouble from the get-go, and could find themselves the first team eliminated from the race. This first set will prove crucial for iG's goal of attending Worlds.
Why iG will best OMG by Ryanne "Froskurinn" Mohr, LPL Caster
Invictus Gaming is the very essence of a dark horse. I often refer to them as the best and worst team in China, due largely to the fault of their own choices in games. The double-edged sword known as "inconstancy" and "Zzita1", their star mid lane and one of the few that can stand toe-to-toe with Coo1. Now, in the particular match-up against OMG, the featured showdown will be the Coo1 vs Zzita1 – but that's not where iG will win.

Invictus Gaming's strength and ultimate win conditions will be in their bot lane and jungle match up. In the inconstant make-up of the team, the one solid has been Kid's performance in the most recent LPL split, which shows in iG nursing their bot lane's kill participation – a whopping 71%! Compare this to the lackluster showing (most recently) of San/Dada7 and Kid/Kitties will have a breeze lane phase: arguably Kid's weakest point.

Illusion is also much more liberal in his gank patterns, whereas Drug is confined to his mid and top due to his bot's inability to perform. And that's effectively what it comes down to, with OMG on the ground, choking before the finish line, Invictus Gaming has all the parts to secure another upset.

Besides, Thorin thinks we're debating CS:GO.
Historical Head-to-Head
OMG and iG have a habit of managing to avoid each other in best of scenarios. In the 2013 Spring Playoffs, iG came in first during the regular season, and they found themselves dropped from the tournament by Positive Energy before they could clash against second seed, OMG. In both LPL Summer Playoffs, iG failed to qualify.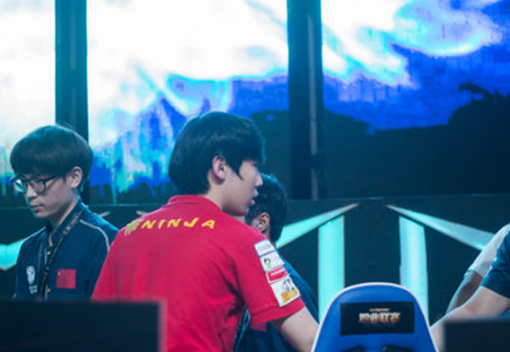 Then in various third party tournaments like the World Cyber Games Qualifier and G League Qualifier, iG and OMG failed to meet in the bracket again (the first due to iG meeting their kryptonite, PE, once more, and the second due to OMG failing to escape groups). In recent memory, iG and OMG have played only three best of threes: one in the World Qualifier last year, one in 2014 LPL Spring, and one in Galaxy Esports Tournament in which iG came out with a one point advantage only to get 2-0'd by OMG. The best-of-three history between OMG and iG is anything but storied.
With Cool on the roster, iG has never won a best of series three against OMG. In fact, when Coo1 and Zzita1 last faced off in a best of three, OMG had the exact same roster (the heavily criticized support, Dada7, included) and managed a 2-0. Since then, however, iG has lost their top laner for YongSoo. While YongSoo has been killing it in XCS, a third party tournament, iG experienced a great deal of growing pains during the regular LPL split, and OMG came out with a 3-1 game advantage.
Still, with scarce evidence, and an overall 12-8 LPL (including regular seasons, playoffs, and last year's regional qualifier) game advantage, that doesn't leave OMG much of a historical margin for confidence. With Playoffs showing that OMG is flagging in communication, and Invictus Gaming triumphing over most of their competition in XCS—including the formidable Edward Gaming—this first semifinal match of Regionals is anyone's game.
Watch OMG vs Invictus Gaming at 10:00PM PDT on September 5th on LPLen.