Team Coast add new mid and top; Rhux and goldenglue become substitutes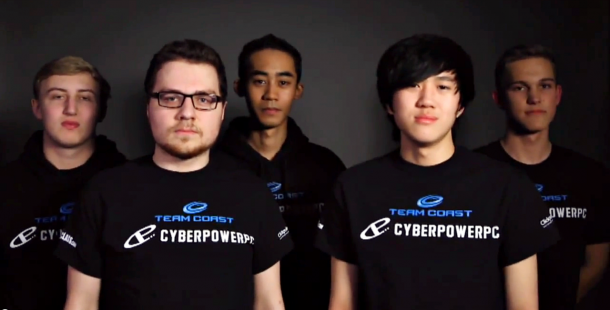 2014 has been a rough year for Team Coast. After falling out of the LCS and selling its two most valued agents to Team Dignitas, the Challenger Series awaited. Quickly acquiring European jungler Santorin, Coast began a rebuilding process which paved the way to the number 1 Challenger team spot in North America.
In June, the final pieces to the puzzle were added - Sheep, goldenglue, Mash and Rhux joined in to form a star-packed line-up, capable of dominating the Challenger Scene. After fulfilling their destiny and snatching both first places in the NA Challenger Series tournaments, Coast qualified for the Promotion/Relegation tournament later this month by finishing third in the Challenger Series playoffs.
Now, the team is moving Rhux and goldenglue to substitutes. In addition, they are bringing two Korean players to fill the void - Yong-Woo 'Miracle' Yi as the new top laner and Sang Kyun 'Ringer' Park as the new mid laner. Both were formerly of team 'Serenity', the number two team on the Korean Challenger ladder.
Their promotion opponent is yet to be announced, but it looks like Team Coast will have little time to fully prepare for the battle to get into the LCS.
Team Coast are:
Yong-Woo 'Miracle' Yi - Top lane
Lucas Tao 'Santorin' Kilmer Larsen - Jungle
Sang Kyun 'Ringer' Park - Mid lane
Brandon 'Mash' Phan - AD Carry
Jamie 'Sheep' Gallagher - Support
Keenan 'Rhux' Santos - Sub/Top lane
Greyson 'goldenglue' Gilmer - Sub/Mid lane