The popular champions in each role for all of the 2014 season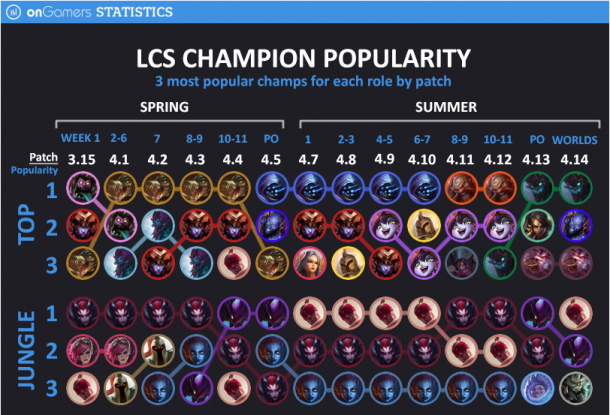 As a quick year in review thing I wanted to take a look at the entire year to see trends in the champion pools. To do this we looked at the top 3 most popular champions throughout the year looking at NA and EU LCS, including playoffs, and the 2014 World Championships.
We determined popularity by looking at times picked + "weighted" bans. Weighted bans being since bans aren't necessarily attributed to one role we had to split the bans if there were champions that played multiple roles like Shyvana, Alistar, or Zilean. To do this we looked at the % of times they were picked in each role, then multiplied that by the number of bans that champion received to get that role's weighted ban. So, for example lets say Shyvana was banned 10 times in 4.2, and picked 7 times top and 3 times jungle. The popularity ranking for her would be 7+10*.7=14 for top, 3+10*.3=6 for jungle.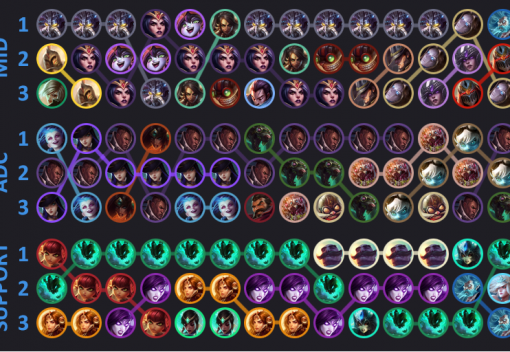 Design by Benson Li.
Help from Derek 'Kathix' Adams.