Major roster changes for Keyd Stars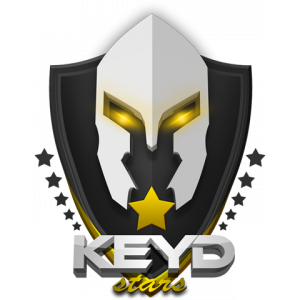 Keyd Stars will be parting with their two Korean players Park "Winged" TaeJin and An "SuNo" Sun-ho after falling to Kabum eSports in the CB LoL semi finals. Speaking with onGamers, Coach Renan Phillip stated that the decision was mutual. Phillips stated that a multitude of factors, including the distance from their friends and families from Korea contributed to Suno's and Winged's difficulty to adapt to the new environment.
Keyd stars will be picking up Murilo "Takeshi" Alves and Gabriel "Revolta" Henud to replace their two Korean players. Phillip stated that "we thought it was time that we made the switch back to a Brazilian team".
Keyd Stars was thrust into international spotlight as the first team in Brazil to pick up Korean players, something that has now been a trend in Brazilian esports, with Pain Gaming and the 58ers following suit. Back then, the team was modeled after the former Counter-Strike team Made in Brazil and hoped to enter the World Championships as a trendsetter, having bootcamped in Europe.
Unfortunately, the team was not successful and were knocked out by the Brazilian team Kabum! esports who eventually went on to win the whole thing. Phillip adds that they are "sure to develop quite a lot now with everything we've learned and with the subsequent bootcamps outside of our country".
The new Keyd Stars roster is:
Top: Matheus "Mylon" Borges
Jungle: Gabriel "Revolta"Henud
Mid: Murilo "Takeshi" Alves
ADC: Felipe "brTT" Gonçalves
Support: Caio "Loop" Almeida
Additionally, Keyd have released this video of their new roster: