Team WE Academy Rebrands as Master3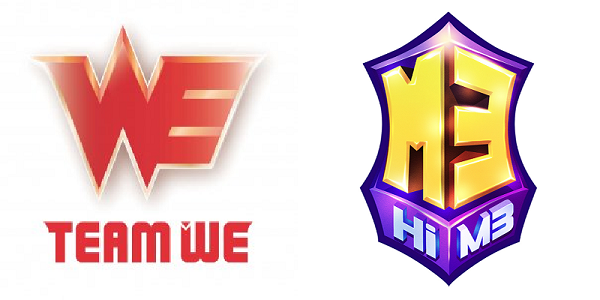 Previously, LACE, the League of Legends Association for Chinese Esports, announced they would comply with Riot's policy and create the Single Ownership Rule. The biggest question mark at that time was the existence of Team WE (or World Elite) and Team WE Academy both competing in LPL. Today, Team WE revealed that they would split branding and ownership to comply with the single ownership regulation.
To cope with the global Riot Single Ownership Rules, the Team WE Electronic Sports League's three divisions were restructured. Restructuring results are as follows: WEA attributable to owner Zhou Hao, WE.GIGABYTE and WEF.ZhanQiTV attributable to owners Pei Le and Li Xiaofen.

To commemorate Team WE Electronic Sports Club's three founders, Zhou Hao, Pei Le, and Li Xiaofen, and their outstanding contributions in nine years, we now renamed WEA the Master3 Electronic Sports Club, and will use a separate management team, team house, logo, microblog, and peripheral products sponsorship.

—Team WE announcement, 2014
The announcement does not come as a surprise to many, as Team WE has been using the tag "M3" for its WE Academy players for some time. Today's announcement merely set up the official branding and microblog page for M3.

The post also revealed that the official rosters for the three teams break down as follows:
Team WE (WE.GIGABYTE.LOL):

Top: Peng "Aluka" Zhenming
Jungle: Lee "Spirit" Dayoon
Mid: Chen "sukiM" Zhiyuan
Mid: Noh "Ninja" Geonwoo
ADC: Qu "Styz" Ziliang
Support: Ke "Conan" Yi
Support: Zhang "YuZhe" Zhe
Team WEF (WEF.ZhanQiTV.LOL)
Top: Ke "957" Changyu
Top: Kim "Khan" Dongha
Jungle: Yan "OldB" Seungbin
Jungle: Lu "Tianz" Kun
Mid: Ma "Cheng" Chao|
ADC: Xu "Q" Mingshu
Support: Jin "Savo" Hao
Master 3 (M3.League of Legends)
Top: Sun "xr" Yan
Top: Jang "Looper" Hyeongseok
Jungle: Tengyang "Ruo" Tianxia
Jungle: He "Soist" Zhihong
Mid: Bae "Dade" Eojin
ADC: Tang "Candy" Xin
ADC: Han "SmLz" Jin
Support: Li "Lovecd" Junfen
Team WE and Team M3 will play in the LoL Pro League in Spring, starting January 16th, while Team WEF, or WE Future, will play in the LoL Secondary Pro League.