The Division 2: How to Get Early Access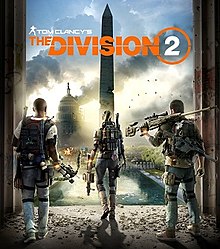 Here is how The Division 2 players can play the game right now instead of waiting for its official release date of March 15 and get a head-start on the competition. The official release date for
The Division 2
 is March 15, but as is the case with many triple-A games nowadays, players can actually get early access to it if they buy the right version. 
The Division 2
's early access period is March 12 to March 14, giving players a full three days of play before the rest of the world gains access to the game on March 15. To get early access for 
The Division 2
 and play early, anyone interested needs to purchase either the Gold Edition ($99) or the Ultimate Edition ($120). These versions of the game come with more than just early access, though. They will also gain exclusive access to a variety of special cosmetics, items, and activities, in addition to the Year 1 Pass.
The Division 2
 having a season pass may be confusing to some, as a big selling point for the game has been the fact that it will have 
free DLC episodes
. The Year 1 Pass does grant players some exclusive content, but the story episodes will be available to everyone that owns 
The Division 2
, not just Year 1 Pass owners. However, those that do have the Year 1 Pass will be able to play the DLC episodes a full week before everyone else, so it still may be worth purchasing for hardcore 
Division 2
 fans. Some 
Division 2
 players may not be happy that Ubisoft is letting some players pay for early access, giving players able to spend more cash on the game a three day head-start. While 
The Division 2
 is largely a PvE experience with story missions, 
eight-player raids
, and the like, the game also has its fair share of PvP elements as well, including the infamous Dark Zone. By giving certain players a head-start, they could have an advantage over those that join the game on Friday when it has its proper launch.
However, it's unlikely that Ubisoft or any other major publisher will change its model of giving players who pay more early access to online games like 
The Division 2
. It's apparently proven to be a lucrative business model, as the practice is becoming more common with the biggest third-party releases. Regardless of whether or not it's in the best interest of the community to have paid early access periods for games like 
The Division 2
, the game is available to consumers right now. Those interested in paying the extra cash can jump into 
The Division 2
's online world and explore Washington, D.C. to their hearts' content.
The Division 2
 launches on March 15 for PC, PS4, and Xbox One.