WeiXiao Officially Retires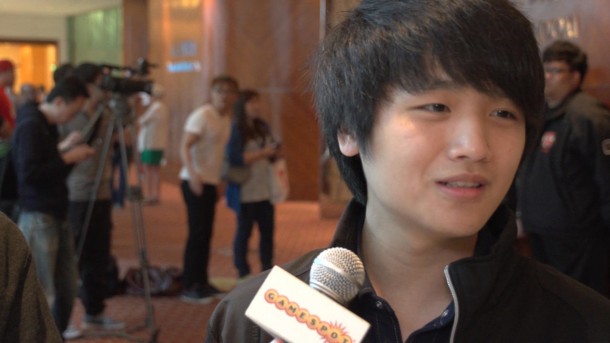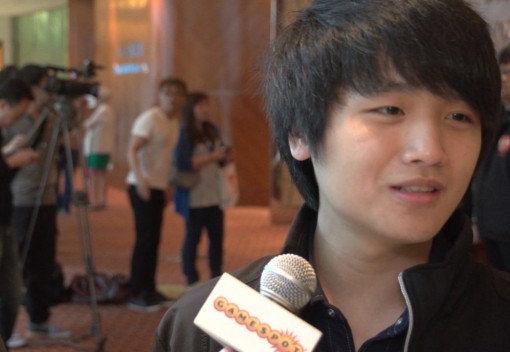 After World Elite CaoMei's recent announcement that he would be retiring from the team's starting lineup, it was heavily implied that the team's star AD carry player would follow.
Today, Gao "WeiXiao" Xuecheng released his official retirement statement on his weibo.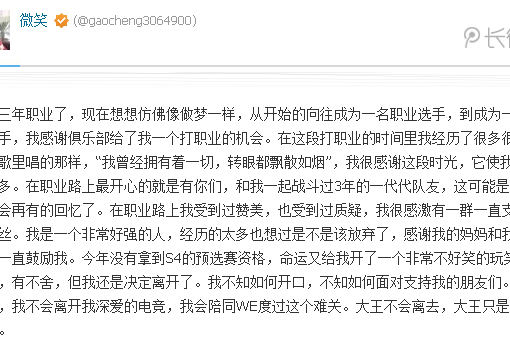 In his statement, WeiXiao fondly remembers his three years as a pro player and recalls how he made it to the top and has now found himself at the bottom. He made the decision to retire after the team failed to qualify for the Playoffs. He discusses how he is overwhelmed by the warm wishes from his fans to the point of being unable to speak and especially thanks his mother and his girlfriend for their support throughout the years. WeiXiao also assures fans that he, like CaoMei, will remain part of World Elite to see them through this difficult time.
WeiXiao has been regarded as one of the greatest AD carry players of in League of Legends history, and he and CaoMei were fixtures of WE during their IPL 5 tournament victory. He is perhaps best known for his Ezreal play.