Super League Gaming partnership to triple esports presence in theatres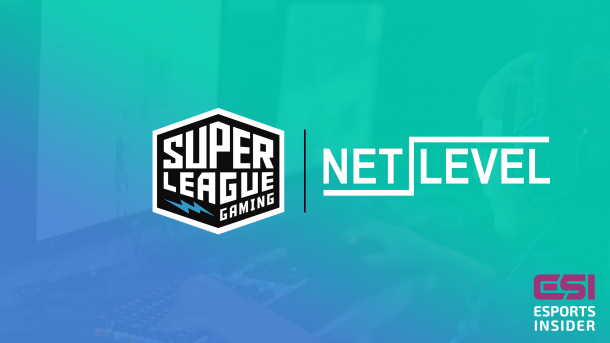 American esports organiser Super League Gaming has announced a new partnership with high-speed internet provider NetLevel. The network services agreement will see Super League Gaming look to triple its current number of venues, notably movie theatres, to run esports competitions and host live viewing events.
NetLevel is set to absorb Super League Gaming's theatre network connections and integrate them into their growing nationwide private fibre network, currently sitting at more than 400 sites and growing. Super League Gaming will be able to use NetLevel's low-latency infrastructure to expand their broader digital theatre footprint and simultaneously shift it's theatre event-based operating expenses.
The partnership sees NetLevel ramp up their operations following three years of designing, developing and launching their nationwide, private fibre network for out-of-home entertainment. On the partnership, Ray Bell, NetLevel Founder & CEO said, "Esports is growing exponentially, and we're thrilled to be able to give gamers at all levels access to a state-of-the-art digital theatre experience. Super League has all of the elements in place to make amateur esports competitions mainstream. We are honoured to be a part of their growth and help enable their vision."
Similarly, Super League Gaming Chief Commercial Officer, Matt Edelman commented, "NetLevel is building an exciting business that brings great value to Super League and our movie theatre partners. Our goal is to make it possible for every amateur gamer to play in esports experiences in a venue near where they live. NetLevel has created a scalable, cost-effective network infrastructure that ensures movie theatres have the potential to transform into Super League powered esports arenas."
Esports Insider says: Super League Gaming appears to be going gangbusters right now with their expansion, the new partnership comes as they continue to open more venues and advertise new roles at their venues across the U.S. With current venues from coast to coast, there is plenty more room for growth for the company.