Echo Fox finds new partner in audio company Audeze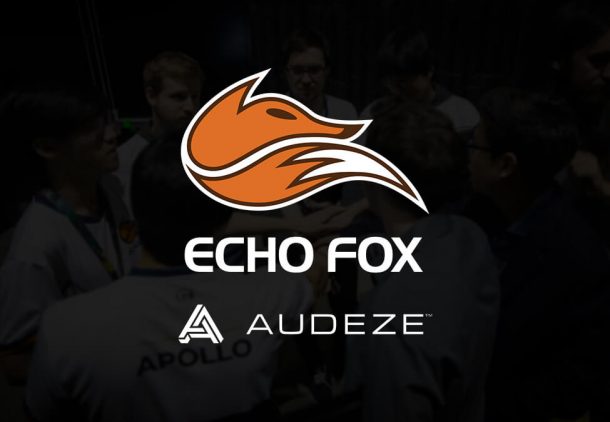 North American esports organisation Echo Fox has entered a partnership with headphone brand Audeze.
Audeze will provide Echo Fox's competitors with its gaming headphone, Mobius.
Rick Fox, Co-owner of Echo Fox succinctly commented on the deal in a statement: "We are happy to welcome an award-winning partner in Audeze to the Echo Fox family."
Echo Fox is also partnered with gaming chair brand OPSEAT, sports and entertainment brand Fathead, gaming peripheral company HyperX, gaming hardware brand ASUS Republic of Gamers, and joystick manufacturer Qanba.
Sankar Thiagasamudram, CEO of Audeze touched on the deal: "Audeze has always been defined by our commitment to innovation and our passion for creating best-in-class listening experiences. Audeze is very delighted to partner with Echo Fox, an esports organization whose drive and passion for excellence matches our own."
The organisation currently fields competitors in League of Legends, Madden, Fortnite, Apex Legends, Shadowverse, Mortal Kombat 11, Super Smash Bros., Injustice 2, Dragon Ball FighterZ, and Street Fighter. Last October, it underwent an organisational restructuring to better position itself for the future financially.
Esports Insider says: Echo Fox has chosen an audio partner that no other esports organisation has in Audeze; its roster of partners is slowly growing and the brands it is working with appears to be decent. It's good to see Echo Fox start to build itself up again after the cutbacks it made late last year.
ESI NYC - April 23rd - View Tickets