Inaugural eNASCAR Heat Pro League starts this weekend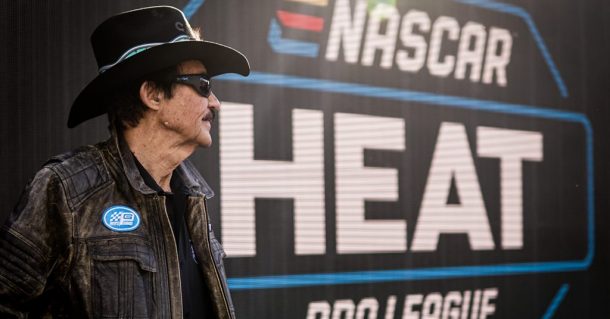 704Games, developer of NASCAR video game NASCAR Heat 3, the Race Team Alliance and NASCAR has announced plans for the inaugural eNASCAR Heat Pro League.
The event will take place at Charlotte Motor Speedway on Memorial Day weekend.
It will be streamed live from Sunday, May 26th. With the Xbox race starting proceedings at 3:30 pm ET (8:30 pm UK) followed by the PlayStation race straight after. The second round of races will take place on Wednesday, May 29th.
Tim Clark, senior vice president and chief digital officer, NASCAR, had this to say: "The eNASCAR Heat Pro League is a result of incredible industry collaboration and a shared commitment to growing NASCAR through innovation. The esports community is massive, highly engaged and passionate, and our league presents an unparalleled opportunity to reach new and existing fans."
The race will be happening alongside the weekend's festivities, with Monster Energy NASCAR Cup Series drivers Chase Elliott, Ryan Blaney and Bubba Wallace on-hand for the pre-race chat.
Ed Martin, Managing Director of Esports, 704Games, added: "Players from across the country competed to be part of the eNASCAR Heat Pro League with the best of the best being chosen by teams to compete in the inaugural season back in March.
"The 28 drafted drivers have spent weeks practising for what is sure to be a thrilling and dynamic season. When we started the NASCAR Heat franchise, we set out to capture the drama and excitement that unfolds in NASCAR every week and deliver that experience to gamers around the world.
"The eNASCAR Heat Pro League is the next evolution of that mission, and we're thrilled to bring competitive online console racing to a global esports platform in collaboration with NASCAR."
The first #eNASCARHeat Pro League race will take place this Sunday at @CLTMotorSpdwy! The green flag waves at 3:30PM ET and you can tune in live on Facebook & Twitch!

— 704Games NASCAR Heat (@704NASCARHeat) May 20, 2019
The event will be live-streamed on both Facebook and Twitch. The event will feature fourteen NASCAR teams, and 28 drivers compete across a variety of virtual tracks from the NASCAR circuit. The season follows on from the 'Road to Miami' event which was held in November 2018.
Esports Insider says: while not exactly a well-known event in Europe, NASCAR is a major part of the culture of North American sports. It's also another major motor racing organisation making moves into esports with Formula 1 being another notable inclusion. Hosting the first race of the season alongside a major NASCAR race weekend, especially on such a poignant day in the USA is a smart move for this new esports league.