BLAST Pro Series enlists Asking Alexandria for Los Angeles stop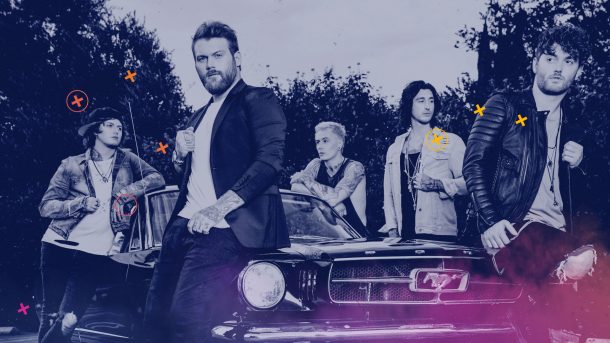 RFRSH Entertainment has brought in English rock band Asking Alexandria as the official music partner for BLAST Pro Series' stop in Los Angeles.
Taking place on July 13th at the Galen Center, Asking Alexandria  will perform its own version of the tournament series' theme music and its own track, 'When The Lights Come On.'
RFRSH Entertainment introduced a global season format for its CS:GO tournament in April. Incorporating seven live events and a global final that'll be hosted in December, there's now a point system that decides the four teams that will reach the semi-finals of the circuit. The winning squad will be crowned the 2019 BLAST Pro Series Season Champion and take home $350,000 (£268,121).
Ben Bruce, guitarist for Asking Alexandria commented: "I think [esports is] an exciting new platform. If you look at these esports events, there is huge production and even just the energy from the spectators—it's like an NFL game. And that's where rock 'n' roll is most at home, in a live atmosphere where people are already energized. The marriage of the two is going to be quite magical.
"When we wrote that song, we wrote it specifically with arena crowds in mind. The whole song itself is about that feeling and about that moment when those lights come on and the show starts. It only exists there and then. That's the kind of energy that these esports events are capturing and creating now."
While the teams for BLAST Pro Series Los Angeles have yet to be formally announced, it will involve five of the seven teams that have been enlisted for the global season: Ninjas in Pyjamas, FaZe Clan, Team Liquid, Cloud9, Natus Vincere, MIBR, and Astralis.
Esports Insider says: We've seen a lot of horror shows when it comes to musical acts – big and small – performing at esports events. We hope Asking Alexandria manages to pull it off and produces a solid musical experience instead of inspiring the next wave of memes for the esports community. In theory, there's no reason why musical performances can't be incorporated into the industry in an effective way.