Simon Bennett – AoE Creative – Infinite possibilities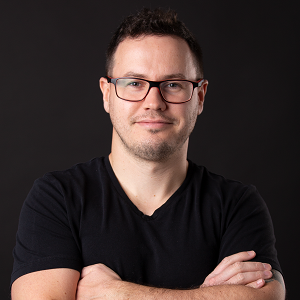 In part two of our interview with Simon Bennett from AoE Creative, we look at how the company came about and what the future holds for it. You can read part one here.

---
It's not easy to start a sustainable, in-demand creative agency in any field from the get-go, but AoE Creative managed to do just that. Spawned from the brains of two former Infinite Esports & Entertainment employees, the agency found itself in high demand from a variety of companies and organisations within gaming and esports.

To get a real insight into the inception of the agency and the trajectory in which it's heading, we spoke to Simon Bennett, CEO of AoE Creative.
Esports Insider: Tell us the story of how AoE Creative came about.
Simon Bennett: Myself and Markel Lee (my co-founder) met 2 years ago when we were assisting Ryan, Hector and Chris in the creation of Infinite Esports, I had recently started a private consultancy in London where I was working on some projects with the London government for supporting esports and gaming in the capital, and I was introduced to Chris Chaney.
This meeting led to me moving over and starting my role as VP of Marketing at Infinite alongside Markel as the creative director where we built a strong team of talented individuals and launched over ten new brands, most notably, the Houston Outlaws and a completely new brand structure for OpTic Gaming.
While at Infinite we were discussing the creation of a creative marketing and branding agency to work alongside the other companies within the Infinite ecosystem. We were the only team there not set up as a separate company and maybe the only one that was actually getting requests from other organisations for work.
While still planning this new venture the Infinite esports world was turned upside down, but with change comes huge opportunity and we branched out on our own in October last year. We had initially planned to spend the first few months building our company and connections, but within one week we landed three large clients. We hit the ground running, and we have no intention of slowing down.
ESI: What makes AoE Creative different from any other agency offering similar services?
SB: Honestly this was one of our key driving factors. We realised that there really is no full spectrum creative brand and marketing agency that truly understands esports, gaming and nerd culture at the level that we do. There are definitely none with a professional background in gaming as experienced and diverse as ours.
For example, I have proudly worked in this industry now for over 15 years for some of the best leaders and largest brands, and Markel walked a parallel path in graphic design alongside the best of the fighting games industry for over ten years.
"We hit the ground running, and we have no intention of slowing down"
Both Markel and I have worked with (or in) large agencies in the past, and we both believe that the large marketing agency model is fundamentally flawed. In a world where connectivity, honesty and personal relationships are more important than ever, agencies that take a small boutique and connected approach will begin to take over, and we aim to lead that charge to show what true value is.
We offer the opportunity for brands both within and out of this industry to truly connect with gamers, nerds and the new hyperconnected audiences. We blend the professional marketing and branding world with a deep understanding and passion for this exciting nerdy space.
ESI: If you had to provide one key piece of advice to any brand/team/stakeholder in esports, what would it be?
SB: Ask a lot of questions and never assume you know something. Asking questions of people within the industry and your audience with an open mind is probably one of the hardest things to do when you have an idea in your head.
There is often a tendency of all of us to get lost in an idea or concept without sanity checking it with the target audience or others within the space. We are all passionate about the success of esports. I have found that the community, business and fans, are very open to talk and provide advice (especially Americans).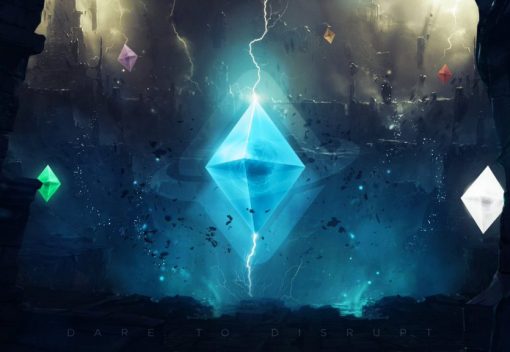 ESI: What are some of the best projects AoE has worked on in its relatively short history?
SB: All of our projects are fun since we are pretty selective about who we take on as a client. I would say that the most valuable for us has been our long-standing relationship with Sansar. Sansar gave us an opportunity and trusted us right from the start, they have allowed us to use them somewhat as guinea pigs, and they are working on some of the coolest VR experiences you can imagine!
I am also excited about a local group here in Dallas called Geekletes who we just brought onboard as a client. They are creating a unique venue for gaming, esports education, and a home for the grassroots gaming community. They are a super passionate team filled with good people. We are hyped to help them achieve their goals of providing affordable local community value while teaching esports to everyone.
We are working on two other projects that I can't talk about, but stay tuned. They will be amazing!
ESI: Tell us a little about your plans, both personally and from a company perspective?
SB: We are just about to close our investment round, and I am super hyped to talk about who we are working alongside. This investment will allow us to realise our dream of creating the best boutique creative brand and marketing agency in gaming and nerd culture. 
"We want to work on ever larger and cooler projects with great people and brands"
We don't intend to grow too large, as this goes against our personal connection approach, but my goal is for AoE to grow in other ways to win awards for our clients and grow in notoriety from our work. We want to work on ever larger and cooler projects with great people and brands.
I plan to stay in the US and help the growth of this amazing industry. My true driving factor is to do cool shit that has never been done before, but I also love to help new leaders grow in the space. I want to give opportunities to people that get shit done and deserve recognition for the amazing work they do.
---
Simon Bennett recently spoke on the 'Marketing in esports, the past, present and future' panel at ESI New York.
This won't be the last time Esports Insider hits the states in 2019, however – get your tickets now for the ESI Hall of Fame in sunny Los Angeles on June 10th! 
---
ESI HALL OF FAME 2019 REGISTRATION