Adam Stevens – Custom Esports – Winning with style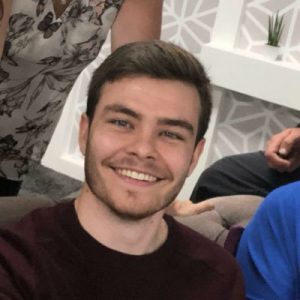 As the esports industry grows in popularity, more and more players are trying their hand at becoming a professional player. With that, more often than not, these players join teams and want to look the part – that's where apparel such as jerseys come into play. 
More and more esports-centric apparel companies are appearing in the market, but each company has its own story. You can find out more about Custom Esports here. 
To dig a little more into a business from the UK, Esports Insider spoke to Adam Stevens, Director of Custom Esports.
Esports Insider: What's your past professional experience?
Adam Stevens: The ownership team of Custom Esports consists of two individuals (Rob and Adam) and we both
have years of experience in customer service, sales and marketing. This really compliments our core values of offering great customer service to our customers.
ESI: When and why did you start Custom Esports?
AS: We are big Counter-Strike players, both playing since Source. We went to a local LAN and obviously wanted to get some jerseys for our team. We designed the jerseys ourselves and used a UK based gaming apparel company to create the jerseys. We enjoyed the design we created, it had names on both the front and back and was a bit different to the typical jersey design. When the jerseys came, we noticed the names on the front and back didn't match up on most of the jerseys. I think we had one that wasn't messed up.
"We started on building a new company, one that focused on customer service, high-quality products and accurate beautiful designs"
We had the owner of the UK based gaming apparel company on Steam and gave him a message to let him know they messed up the order and asking what would be done about it. We got no reply at all. So, when we got back, we started on building a new company, one that focused on customer service, high-quality products and accurate, beautiful designs.
ESI: What's the overall objective you're working towards with the company?
AS: We're looking to offer an excellent service to the esports industry and become the #1 place for great apparel, alongside amazing customer service. At the moment I think we're well on our way, we've supplied jerseys to large companies like Machinima and we have some amazing reviews of our products and service.
ESI: On your website, you list custom football kits as a product, does this mean you serve companies outside of esports too?
AS: Yes, we've worked with many football teams, baseball teams and netball teams. We offer a wide range of products and can make pretty much any garment if requested.
ESI: A lot of apparel companies in esports tend to partner with organisations and leagues, what do you think about this approach?
AS: We like to form long term relationships with teams that we partner with while also offering an option for smaller teams to gain sponsorship and make money through their esports team.
"We are big Counter-Strike players, both playing since Source"
We have a sponsorship program that anyone can sign up to (esports teams, streamers, YouTubers etc.) which provides a unique link the team or individual can use to promote our products to their audience and make money when someone buys one of our products.
ESI: What are the main challenges in supplying clothing for an industry that's still young where demands and standards are prone to change?
AS: There's a lot of expectations in our market where you wouldn't normally see them.
For example, teams who don't have a following don't necessarily understand sponsorship and why businesses would sponsor teams so they expect a lot in return for nothing. However, it also allows us to pave the way for the industry and provide a high-quality service with new products that no one else is providing!
Note: This article contains sponsored links